Country Living
You couldn't paint a prettier picture than this! This true log-cabin home is one of Bethel's most picturesque properties. Located two miles out on the coveted North Road, this home is wrapped by the Bethel Community Forest with trail access points in either direction making it possible to run, bike, or hike, from the doorstep.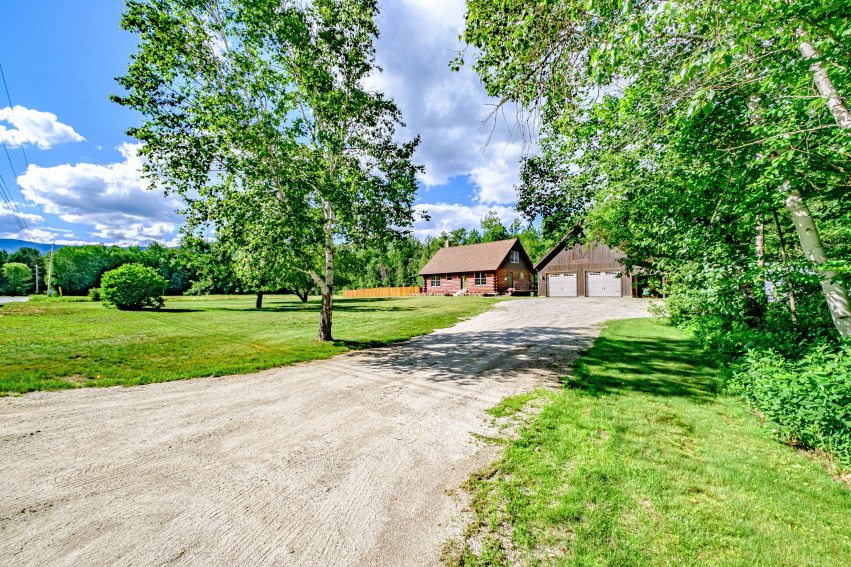 Ideal Location
Within moments, you can be on a multi-use trail where you can go for hours. Just a quarter of a mile from the house, Angevine Park provides public swimming access in a natural, stream-fed pond. For those that love engines, the snowmobile trail is accessible from the property. Connect to the local trail system or hop onto the ITS trail for longer rides through New Hampshire or into Canada. Features of the property include much more than its ideal location.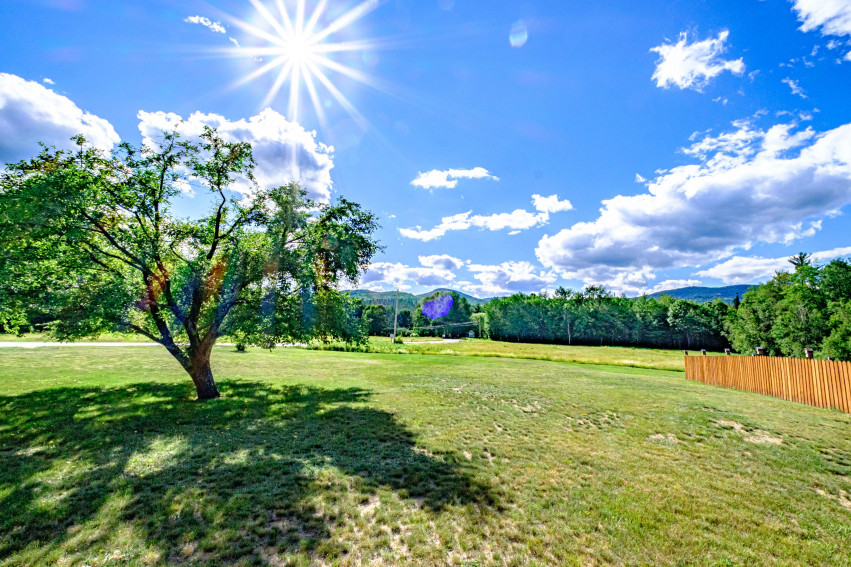 Oversize garage
An oversize, two-bay garage is heated and insulated with storage above. This space can be used as a workshop, a home-based business, or for storage. Behind the house, a private pond is stocked with fish and the patio with a fire-pit offers a perfect place to rest and watch the fish jump as the sun sets. The classic farmer's porch makes this cabin even more attractive and meals on the porch are quiet, private, and memorable. Inside, the living space is arranged with efficiency in mind.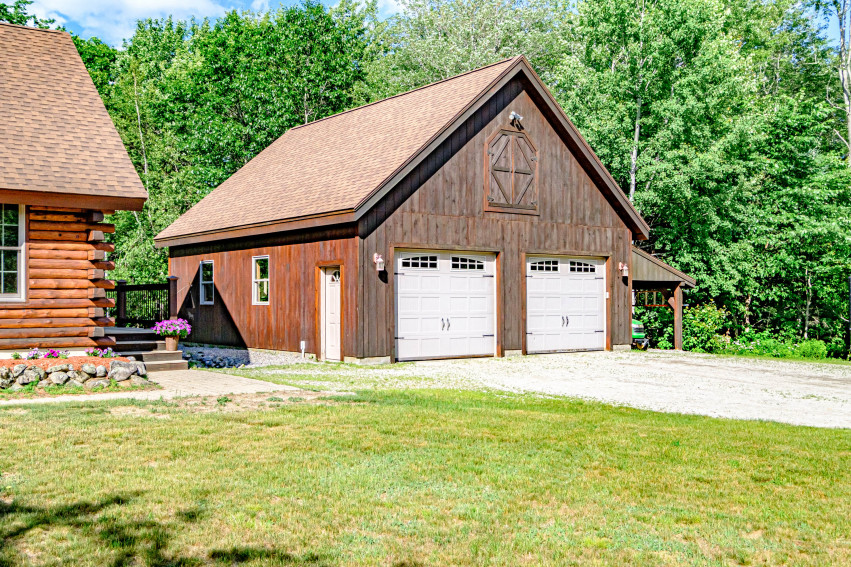 Endless Possibilites
The home is listed as a two bedroom but the dry basement provides high ceilings and egress windows which makes it possible to add a third a bedroom or a rec room should the buyer wish to expand finished living space and if the septic allows for the expansion. Possibilities here are endless and the listing includes furniture for a turn-key sale. If you are looking for the perfect Maine-living experience, this is the place for you!