85 sprawling acres
This is a once-in-a-lifetime property; a rare opportunity to own 85 sprawling acres that slope across the stunning landscape of Western Maine. Located at the end of a gravel road, this homestead provides all of the privacy and space you could ask for. Make this property whatever you want; a commune, an investment, a safe-haven, you can do it all right here at the edge of White Mountain National Forest. Only 20 minutes to Bethel Village, you will feel like you are at the end of the world in this peaceful paradise. The views are endless, trails zigzag through the land, and there are multiple outbuildings to occupy your hobbies and outdoor endeavors.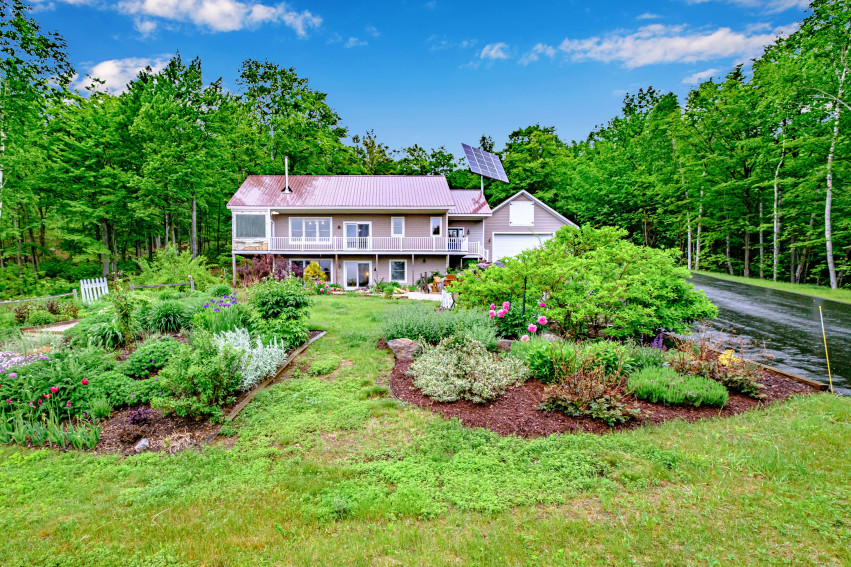 Spacious Kitchen & Private Bakery
The three-bedroom home has it all; a new kitchen in 2020 with leathered granite countertops, custom cabinetry, and brand new appliances is both beautiful and functional. There is a private bakery and double stainless steel refrigerator and freezer on the main level.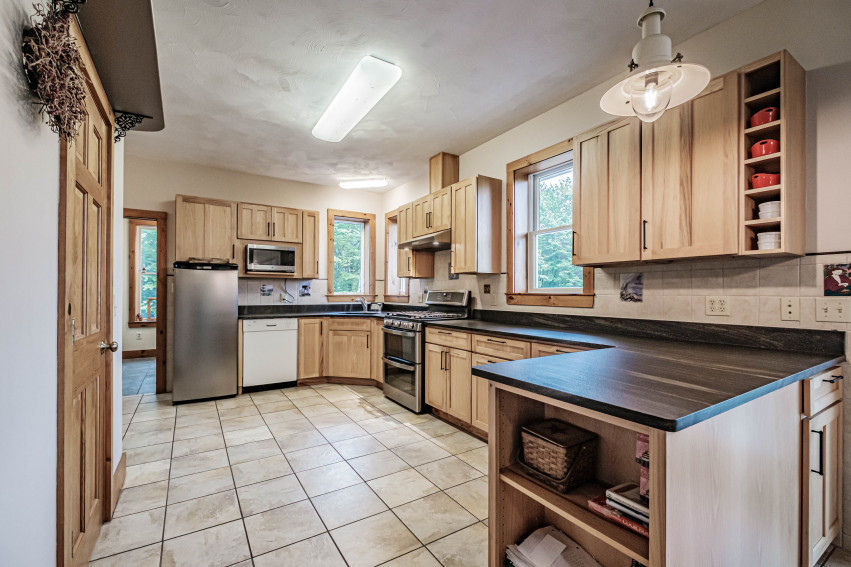 On or off-grid
The house is heated throughout by radiant heat. The solar panels are fully functional and a brand new fleet of batteries makes it possible to live on or off-grid. The construction of a new screened-in porch is underway and all of the materials to finish it are on site. If you are a nature lover, an adventurer, a city-dweller that needs some quiet, an introvert, a homesteader, a survivalist, an investor, a forester, an artist, a work-from-homer, or anyone in between; look no further than this tremendous property.