Chef's Dream Kitchen
The well-appointed kitchen is a chef's dream, boasting top-of-the-line industrial appliances that elevate culinary craftsmanship to new heights. With the perfect marriage of functionality and aesthetics, the kitchen features exquisite butcher block and granite countertops, adding a touch of rustic elegance to the culinary space.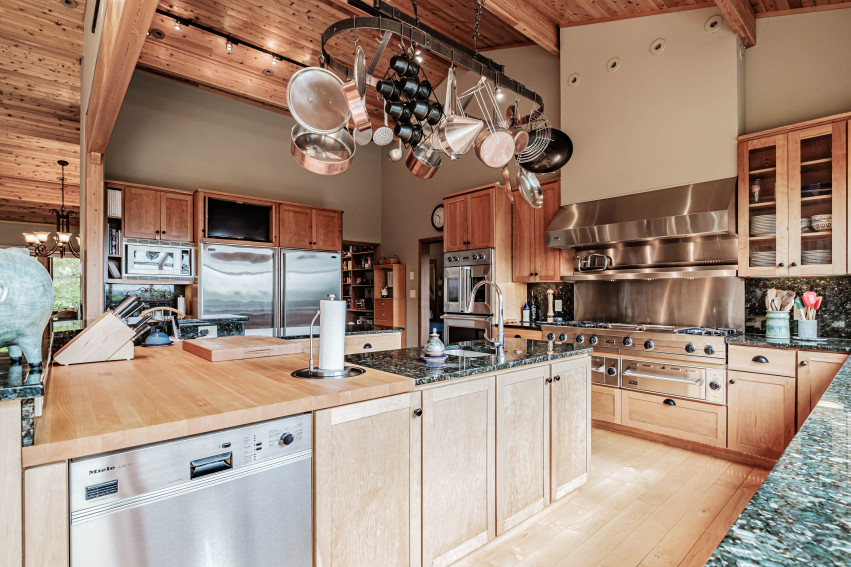 Industrial Appliances
These surfaces not only provide ample room for meal preparation but also imbue the room with a warm and inviting ambiance. Whether you're whipping up a gourmet feast or simply enjoying a casual family meal, this kitchen is a haven where culinary creations are effortlessly brought to life amidst the scenic beauty of the mountains.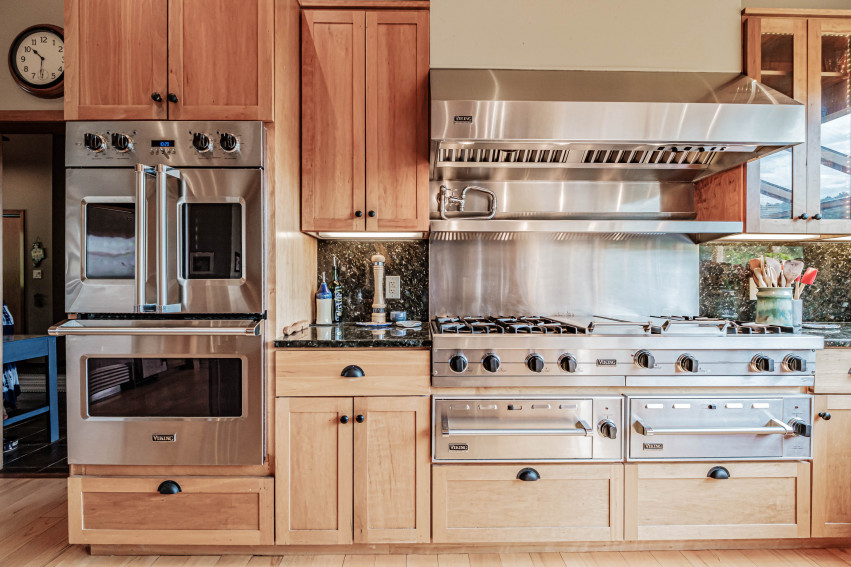 Mountain Views
This remarkable property offers an awe-inspiring panorama of mountain views that will capture your heart. From nearly every window, the landscape unfolds before you, artfully maximizing the natural beauty of the surroundings. As you gaze out, you'll be enchanted by the ever-changing tapestry of colors and seasons, with the tranquil North Pond nestled below, mirroring the majestic peaks above.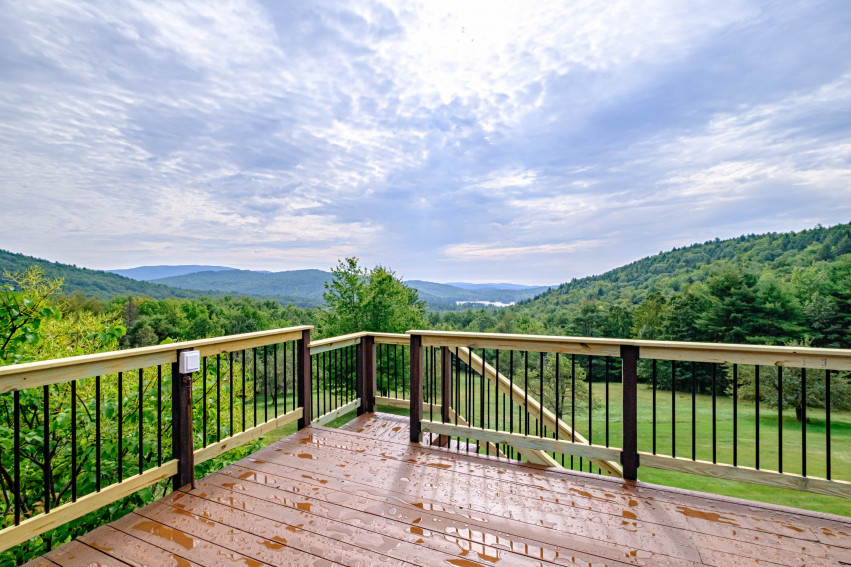 Sunrise views
Whether it's the soft hues of dawn breaking over the mountains or the fiery spectacle of a sunset painting the sky, this home provides an intimate connection to nature's grandeur, ensuring that the mesmerizing views become an integral part of your daily life, enveloping you in a sense of serenity and wonder.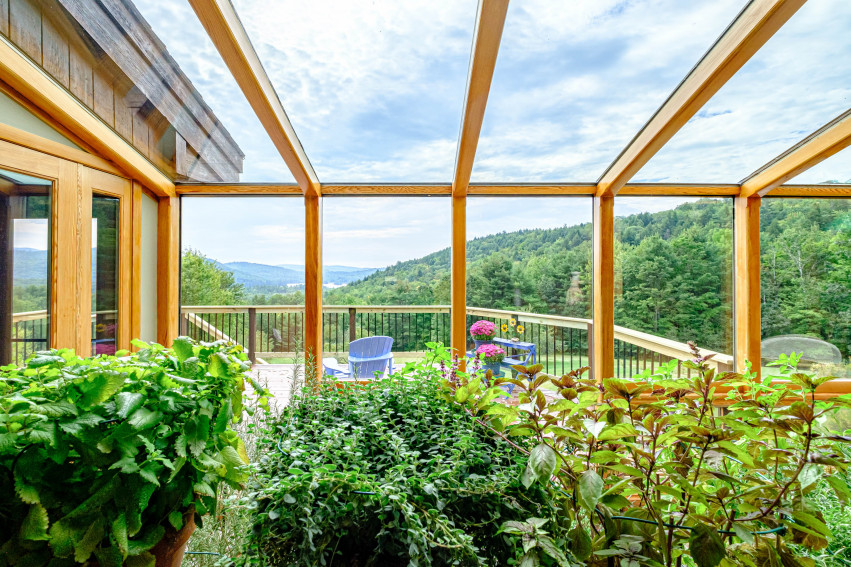 Open Concept
The heart of this mountain retreat lies in its open-concept living room, where a warm and inviting ambiance is seamlessly blended with breathtaking vistas. As you step into the living area, you'll be drawn to the grandeur of a central fireplace, its crackling flames casting a cozy glow over the room. This space effortlessly flows into the well-appointed kitchen, where culinary delights come to life amidst the backdrop of mountain majesty.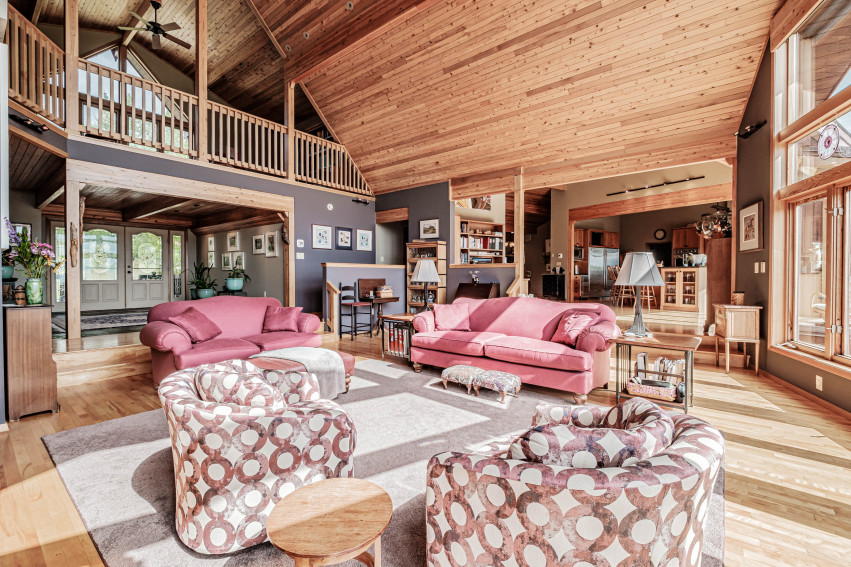 Overhead Loft
The open design not only fosters a sense of togetherness but also invites you to bask in the natural beauty that surrounds you, with a loft overhead offering a vantage point for gazing out at the awe-inspiring views, creating a harmonious synergy between the indoors and the spectacular outdoors. It's a place where comfort, connection, and the wonders of the wilderness converge to create a truly exceptional living experience.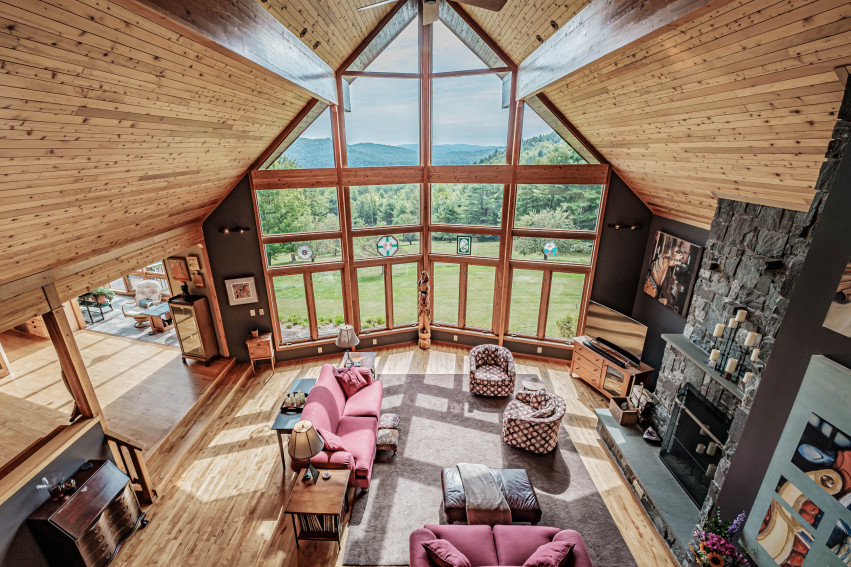 Take the tour of Main House