74 Oak Ridge Road, Bethel 🤩
Investment opportunity
Welcome to your next investment in the highly sought-after Sunday River area. This picturesque chalet offers the perfect blend of rustic charm and modern convenience, making it a desirable vacation destination for all seasons.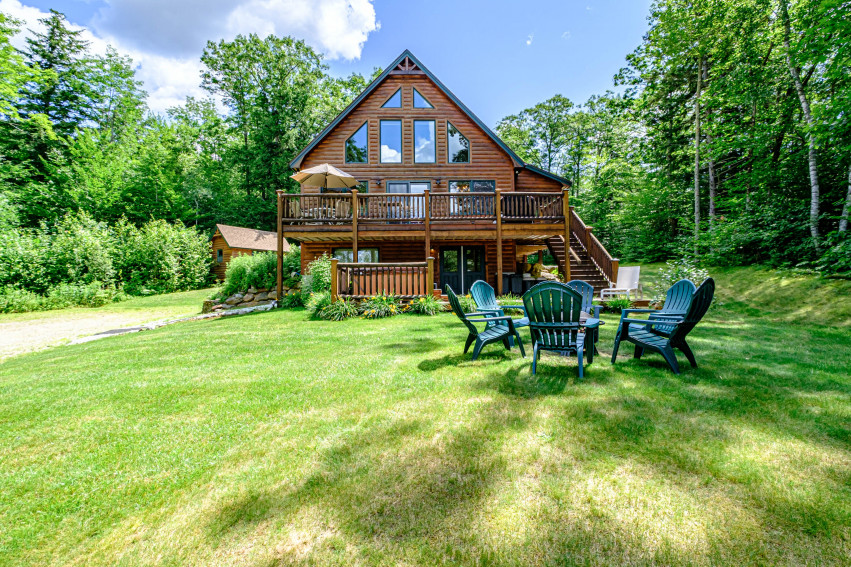 Established STR history
With an established short-term rental history and glowing reviews from satisfied guests, this property presents a lucrative opportunity for new owners to enter a successful rental business.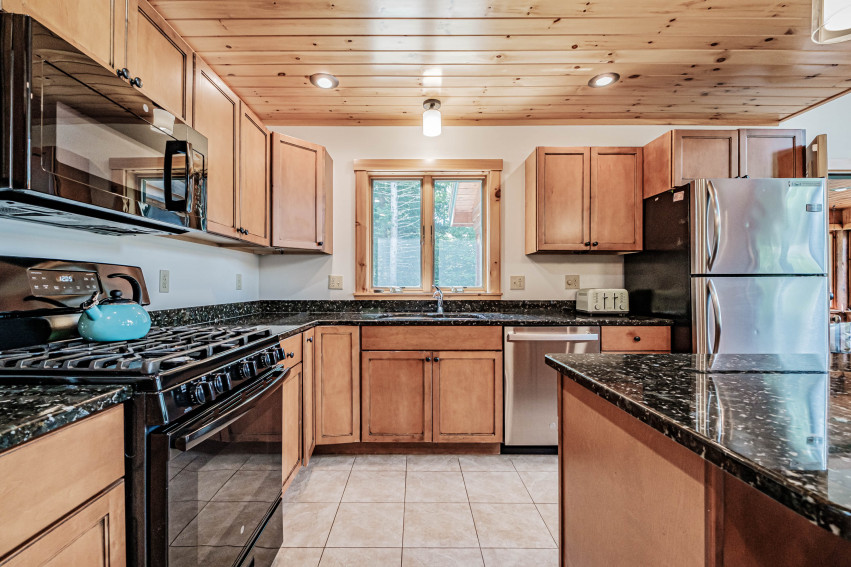 Designed to entertain
This stunning home features an inviting outdoor hot tub, perfect for relaxing and taking in the breathtaking surroundings. The open kitchen layout allows for easy entertaining, while the soaring ceilings create an airy and spacious atmosphere. Floor-to-ceiling windows flood the interior with natural light, offering panoramic views of the beautiful landscape. With ample bedrooms, family and guests can enjoy plenty of space.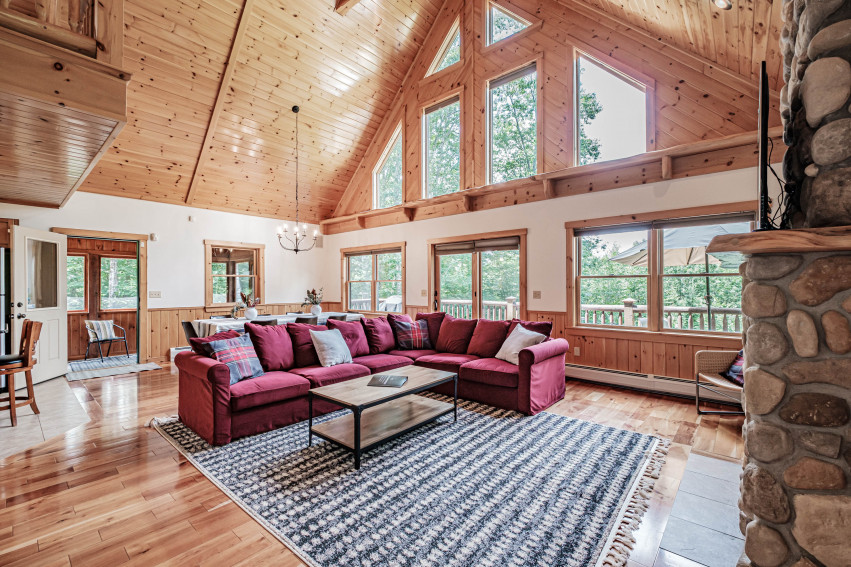 Meticulously maintained
No deferred maintanence here! These owners have taken amazing care of their property and it shows. Even the rental guests rave about the house, its cleanliness, and the value they get in booking here.