3rd Annual Wobble Gobble in Bethel Village
New Schwag and Prizes for 2019
The long sleeve, tech-wicking shirts that you see around town from the previous two years are still included in the registration fee.
This year's shirt will be bright red with the turkey on the front and our sponsor's logos on back.
We will be awarding the top three finishers overall AND the top three male and female finishers for each age group, best costume will be awarded again too!
We have some awesome gift cards, passes and prizes to give out this year.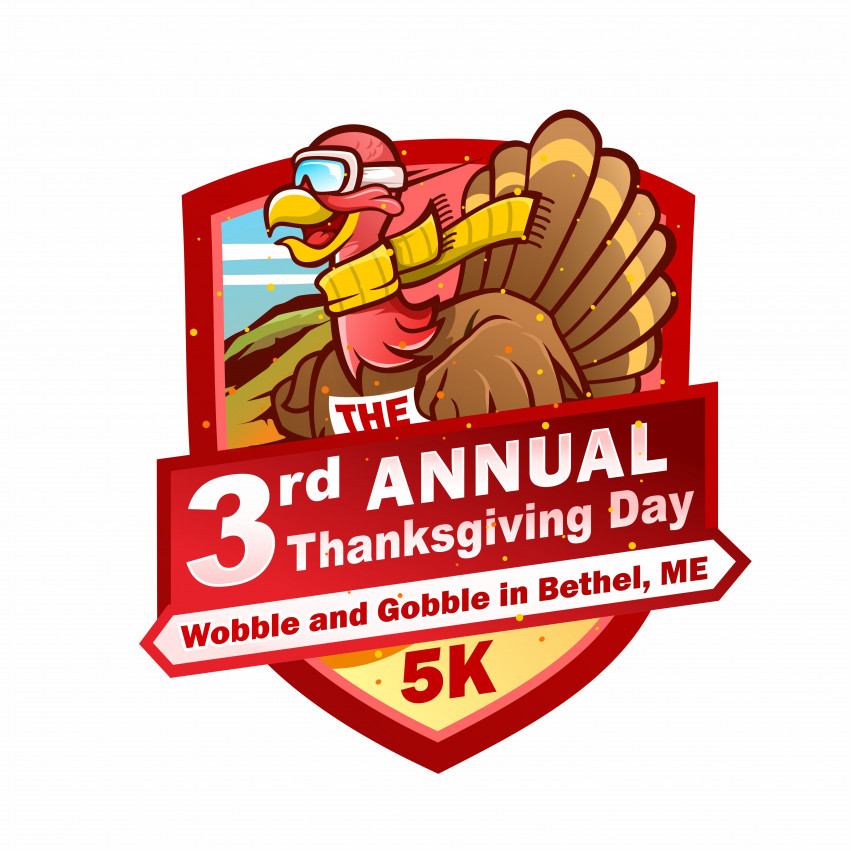 Community Matters
We have been so lucky to have a fun group of participants and volunteers over the past 2 years. Our results board shows about half of the finishers being local residents and the other half being visitors or second home owners. This race is a fun way to meet other active folks in the Bethel Community.
As it was especially chilly last year, participants spent some time huddled inside the Gem Theater Lobby where we enjoyed hot coffee and donuts courtesy of our new Dunkin' on Cross Street. Wade turned on some tunes and even mixed drinks.
There are more Thanksgiving Day races popping up all the time and we'd love to have you stay local and run with us.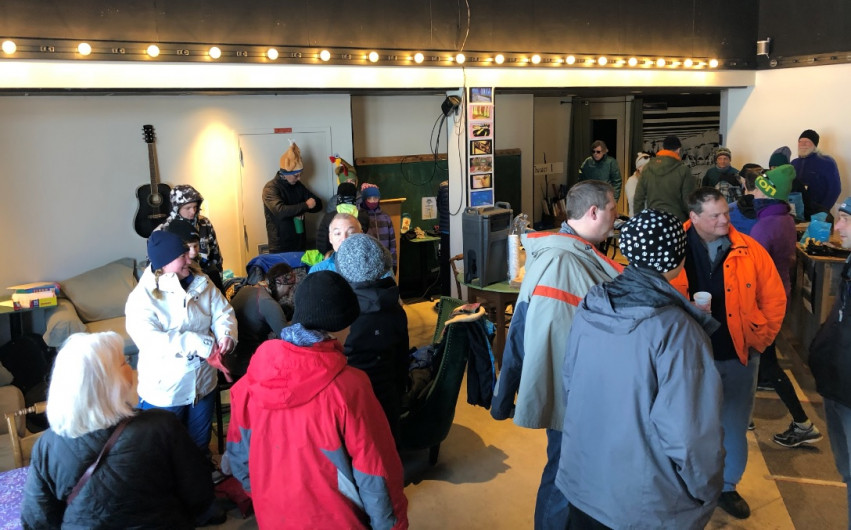 This is a Fundraising Event
All of the proceeds from this event directly benefit the Bryant Pond 4H Learning Center. Profits are allocated specifically to the Harvest For Health Initiative which brings the connections between healthy people, a healthy environment, and strong local economies to life for over 4000 people each year.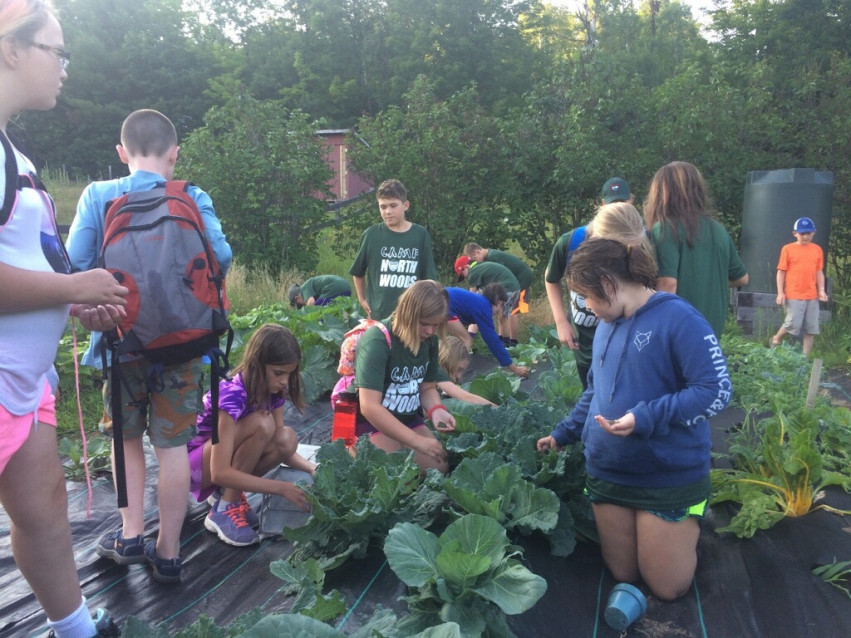 Course Improvement for 2019
The Eden Ridge climb hasn't changed so don't get too excited 😀.
We took out two corners by extending the stretch of Elm Street all the back to Main Street, where you will turn left and continue downhill (you're welcome) to Mechanic Street.
Ready to run it? Walk it? Stroll it? Register here.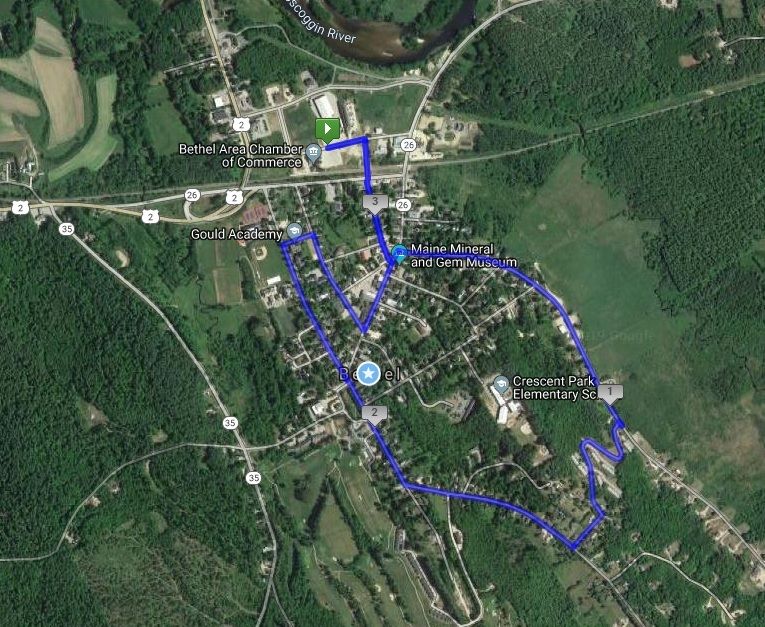 Third time's a charm, right?
If that's the case, we are due for a balmy Thanksgiving Day as the past two years (especially 2018) have been wretchedly cold. As you can see from the photo of the finish line, we had trouble watching runners come in due to the gale force winds blowing horizontal snow and ice.
Our race timer, Brian, was so cold that he thought seriously about not coming back this year. I have promised him better weather conditions and even more participants than last year so please help me out 😀 If the weather is somehow, some way, colder than last year, I will personally provide HotHands hand-warmers to all participants and volunteers.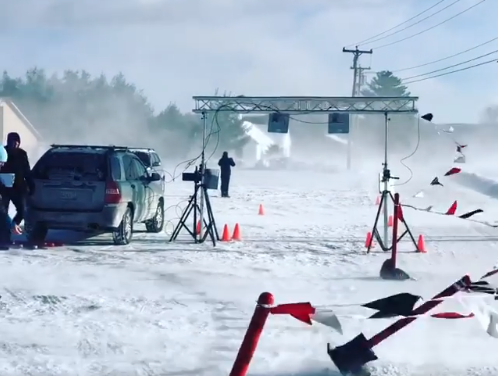 Save $5 When You Register by November 1st
Granted, the price increase will actually benefit our fundraising cause, but, if you would rather keep the $5 in your pocket then please register by November 1st.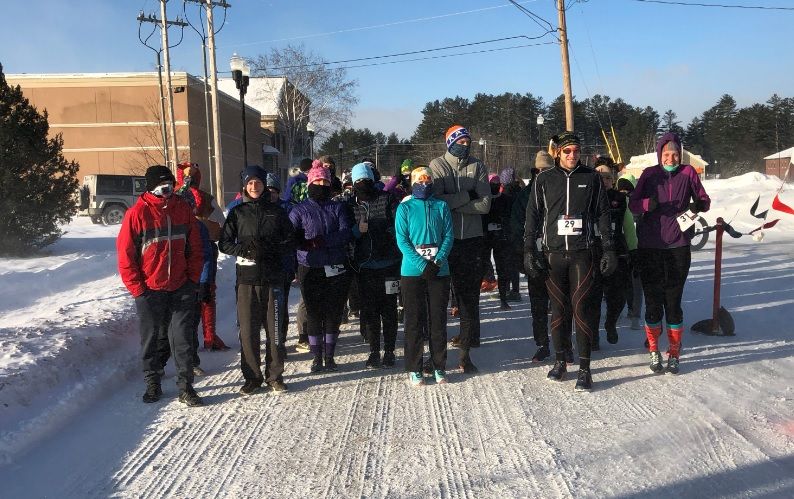 Our Sponsors Are The Best
Without these contributing businesses, our 2018 Wobble Gobble wouldn't have happened. Thank you to all that sponsored our race!
If you are a business owner (or not) and are interested in sponsoring this event, we would love to have your support. Please reply to this
email or write to [email protected]