4 Food Trucks You Have to Try in Bethel
The Sunday River Area has so much to offer. We have a community of small businesses with dedicated owners who we thank every day for contributing to our town's economy and adding variety to our lives. We also have many great dine-in restaurants which we now have to support by ordering takeout (thanks, COVID!)
Some days, especially in the summer, a quick bite is exactly what we need. Fast food...but make it classy 😎
Let's get started on the food trucks:
1. Smokin' Good BBQ
This BBQ truck, conveniently located in the same vicinity as the Good Food Store, has been kicking around in Bethel for a long time! Enjoy smoky, slow-cooked pulled pork, beef brisket, ribs, pulled chicken, and sides like baked beans, cornbread, and coleslaw, among others. There are also picnic tables outside for casual outdoor dining. A local favorite!
If you'd like, you can purchase cold racks of ribs or BBQ in bulk to heat at home and enjoy with your family. They cater small and large parties, too.
You can go to the Good Food Store (in the same parking lot) to pick up a beverage or dessert to go with your BBQ. If you're feeling lucky, you can ask about the trivia question of the day at the Good Food Store. If you answer correctly, you can win a free cookie!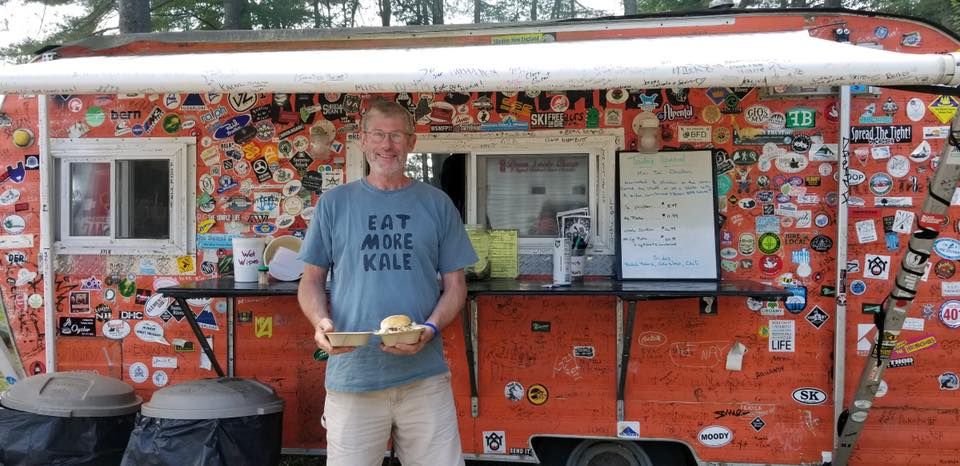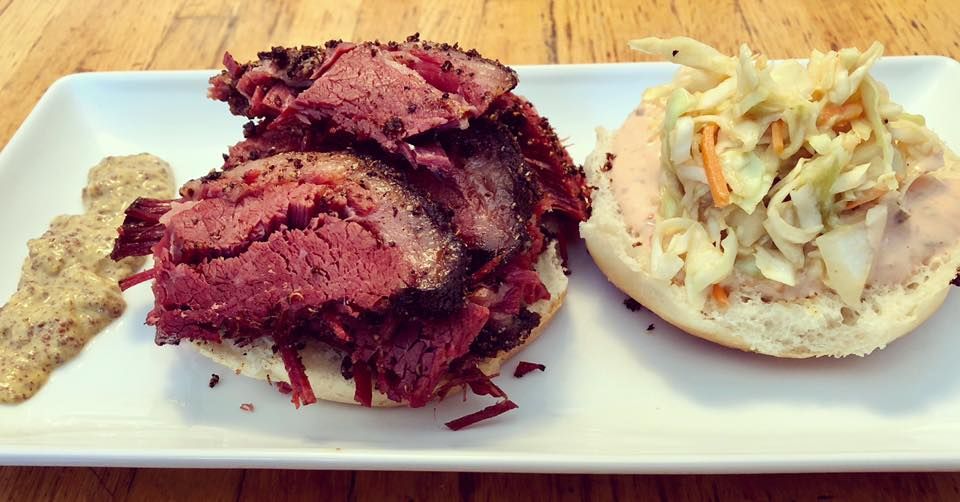 Visit their website below for updated information ⬇️
2. Le Mu Eats
Le Mu Eats, situated in a "charming blue shanty" on Mechanic St. in Bethel, is a highly valuable addition to the Bethel food scene. Their menu consists of Laotian-American eats by Chef Sav, who was raised by Laotian-immigrant parents in a Virginia home. We are lucky to have this high-quality food with complex flavors and fun menu options in our little Bethel Village.
Another huge plus: they're open year-round!
A few more options from their menu: Porke Bowl, Banh Mi, Egg Rolls, Buttermilk Fried Chicken Tenders & Sandwiches, hand-cut potato wedges, and more delicious options! Get your fix of southern food with a Laotian twist.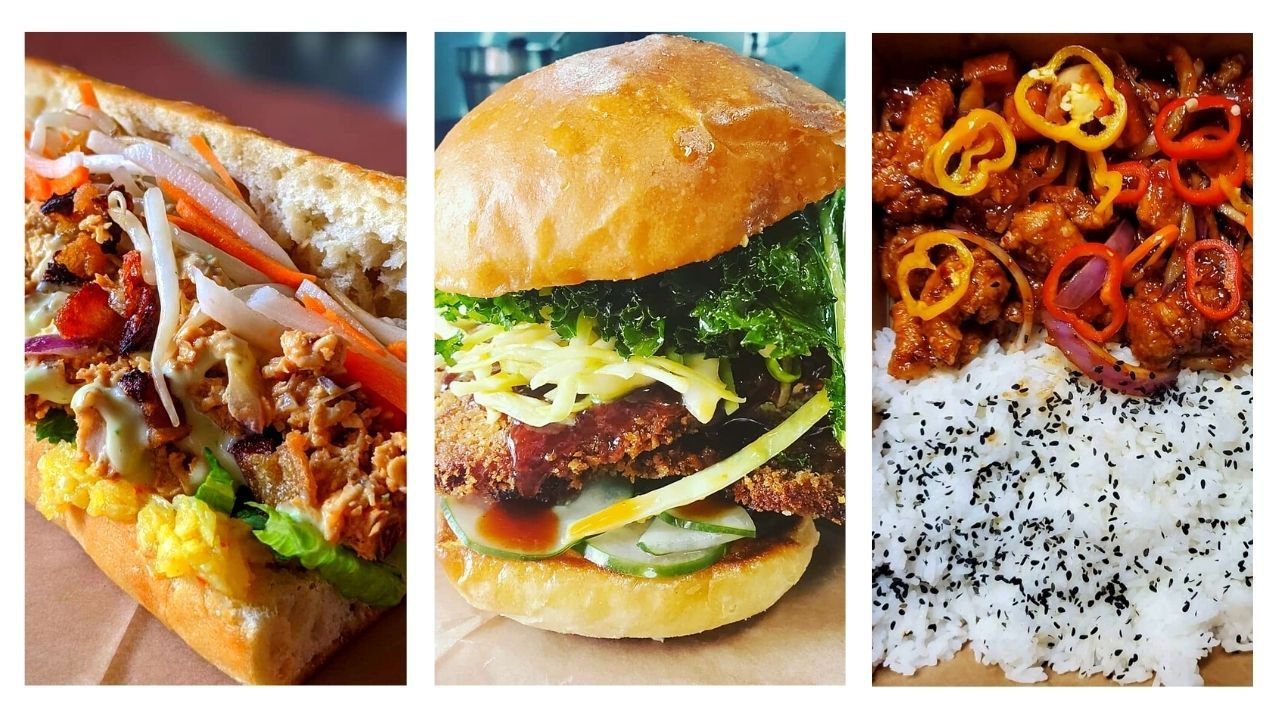 View their Facebook or Instagram page, linked below, for updated information ⬇️
Le Mu Eats Facebook Page: https://www.facebook.com/LeMuEats
Le Mu Eats Instagram: https://www.instagram.com/lemu.eats/
3. Farmstand Flatbreads
Farmstand Flatbreads makes an appearance in the True North Adventureware parking lot nearly every Thursday in the summer from 5-7:30 PM, serving up sourdough wood-fired flatbreads with different flavors every week.
Shameless plug/full disclosure: This food truck was started by Vicky Fimiani & Kate Goldberg, alongside Kate's twin daughters, Rose & Rachael, and myself! I've been working in this food truck since 2012 and I'm STILL not sick of eating these flatbreads because our flavors and recipes are constantly changing with different seasonal ingredients and feedback from our loyal customers.
When you come to Farmstand Flatbreads, expect unique and exciting seasonal flavors like tarte flambée, ricotta & pea with fresh mint, Indian beef keema topped with onion & fresh cilantro, or potato with sausage & mustard greens. Also, old standbys like pepperoni, classic Margherita, and cheese. The menu is constantly evolving with the season.
Enjoy a garden-fresh salad and homemade lemonade or cold chai with your flatbread. You won't regret it!
View their Facebook or Instagram page, linked below, for updated information ⬇️
Farmstand Flatbreads Facebook Page: https://www.facebook.com/farmstandflatbreads
Farmstand Flatbreads Instagram: https://www.instagram.com/farmstandflatbreads/
4. Tripp's Farmhouse Cafe
If you're hungry...it's time to listen up! You're going to want to be in town when Tripp's Farmhouse Cafe comes through Bethel.
They are a 100% gluten-free establishment, passionate about spreading awareness of the health benefits of a gluten-free diet. You may even find vegan, keto, or dairy-free options. They are allergy-friendly and receptive to dietary restrictions and lifestyle choices, so no one is left behind.
Their regular menu consists of delectable salads, breakfast options, sandwiches, and wraps. In addition, they have an extensive rotating list of specials, fun donut flavors of the day, and so much more.
First, let's talk about the desserts. Cheesecake, carrot cake, gourmet pop tarts, keto cupcakes, blueberry waffles, coffee cake muffins, cannolis...need I say more? If you're lucky, you might come across freshly baked strawberry rhubarb pie or cinnamon raisin bread.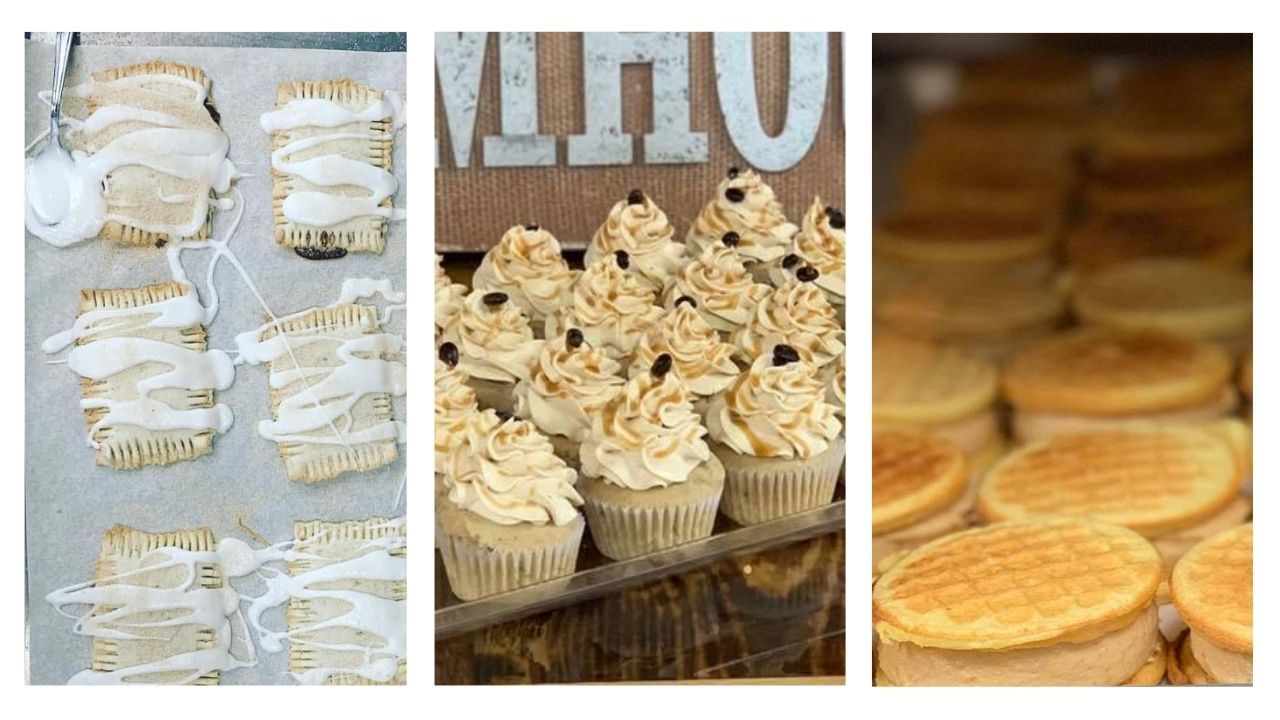 They even have theme days such as Taco Tuesday, Fried Friday, Seafood Saturday, Fair Food Day, etc.. How cute is that?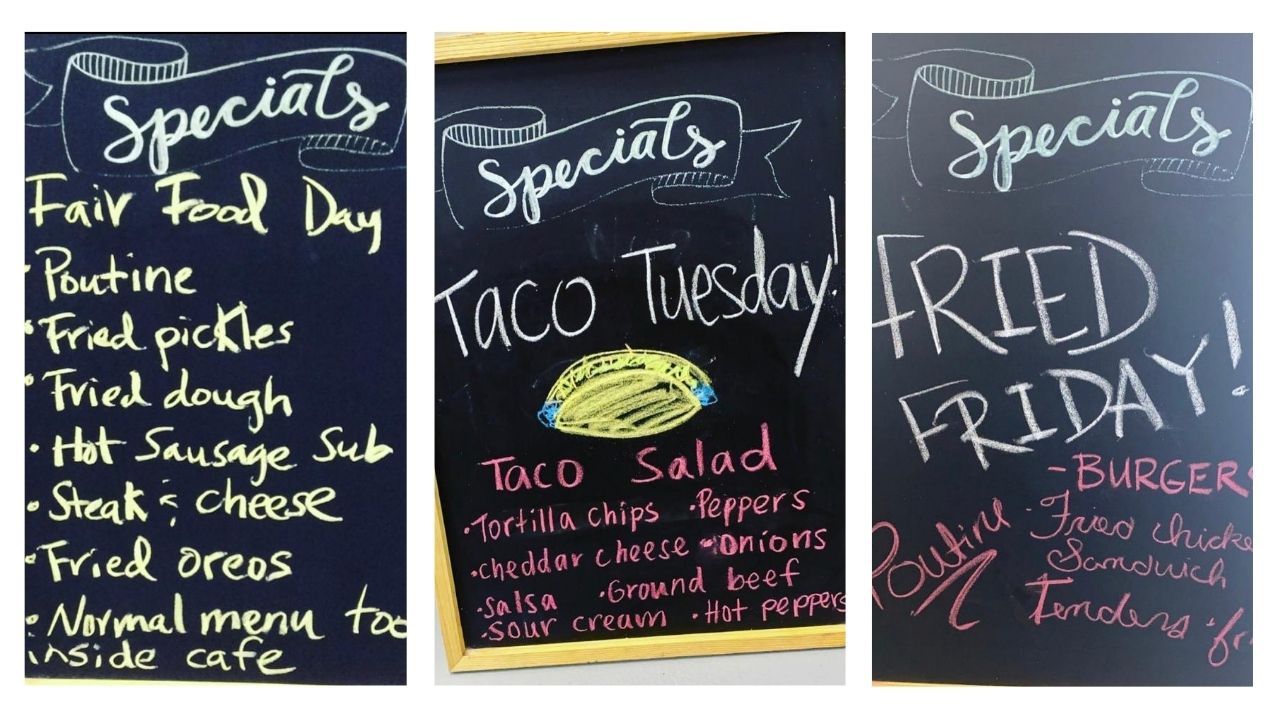 They serve specialty products like poutine, handcrafted main root sodas, lobster rolls (of course), seafood baskets, and more. Their regular menu is already to die for, but their specials are the icing on top of the gluten-free cake! Keto bagels, cheese biscuits, iced coffee... a picture is worth a thousand words.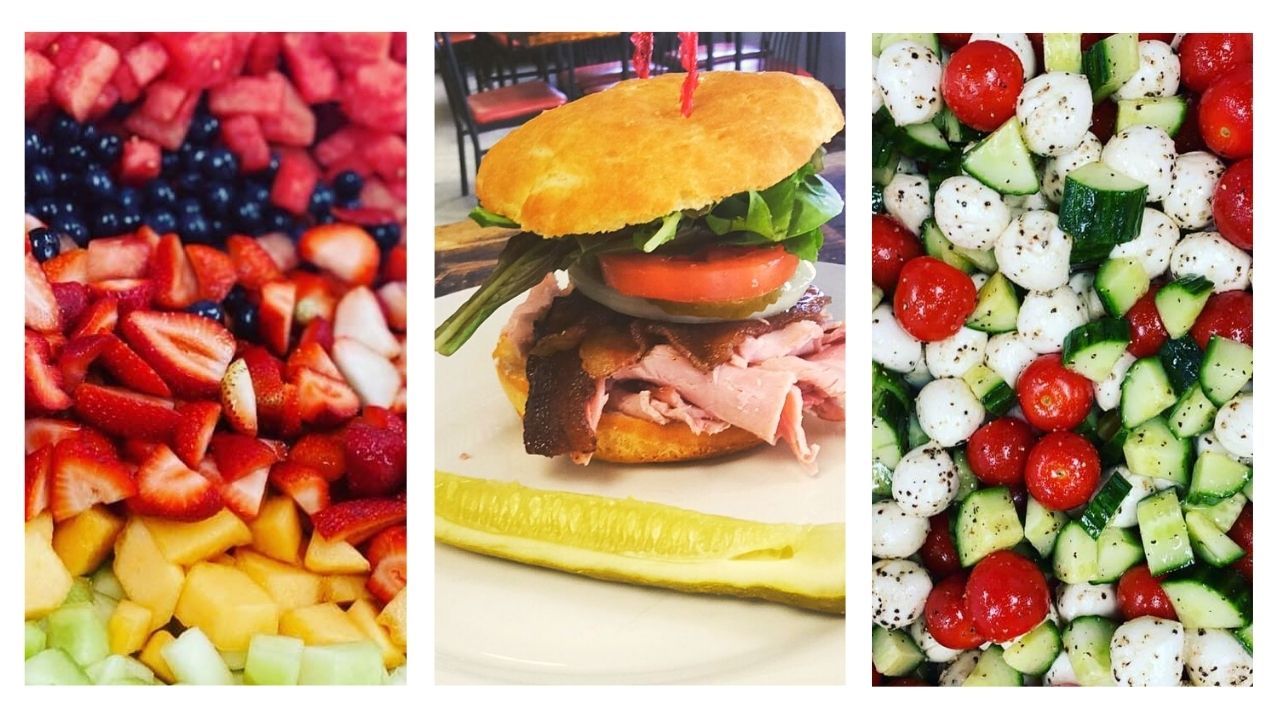 View their Facebook or Instagram page, linked below, for updated information ⬇️
Traveling Food Truck:
Facebook: https://www.facebook.com/Ona-Tripp-101133191511996
Instagram: https://www.instagram.com/ona_tripp/
Auburn Location Cafe:
Facebook: https://www.facebook.com/trippsfarmhousecafe
Instagram: https://www.instagram.com/tripps_207/
If you can't wait until they return to Bethel, please, do yourself a favor and visit them at their main location on Center Street in Auburn. It will be more than #worththetripp
---
...Well, if you've made it this far, you've reached the end. Thank you for reading!
Before you go, I just wanted to insert one more food photo collage 🥰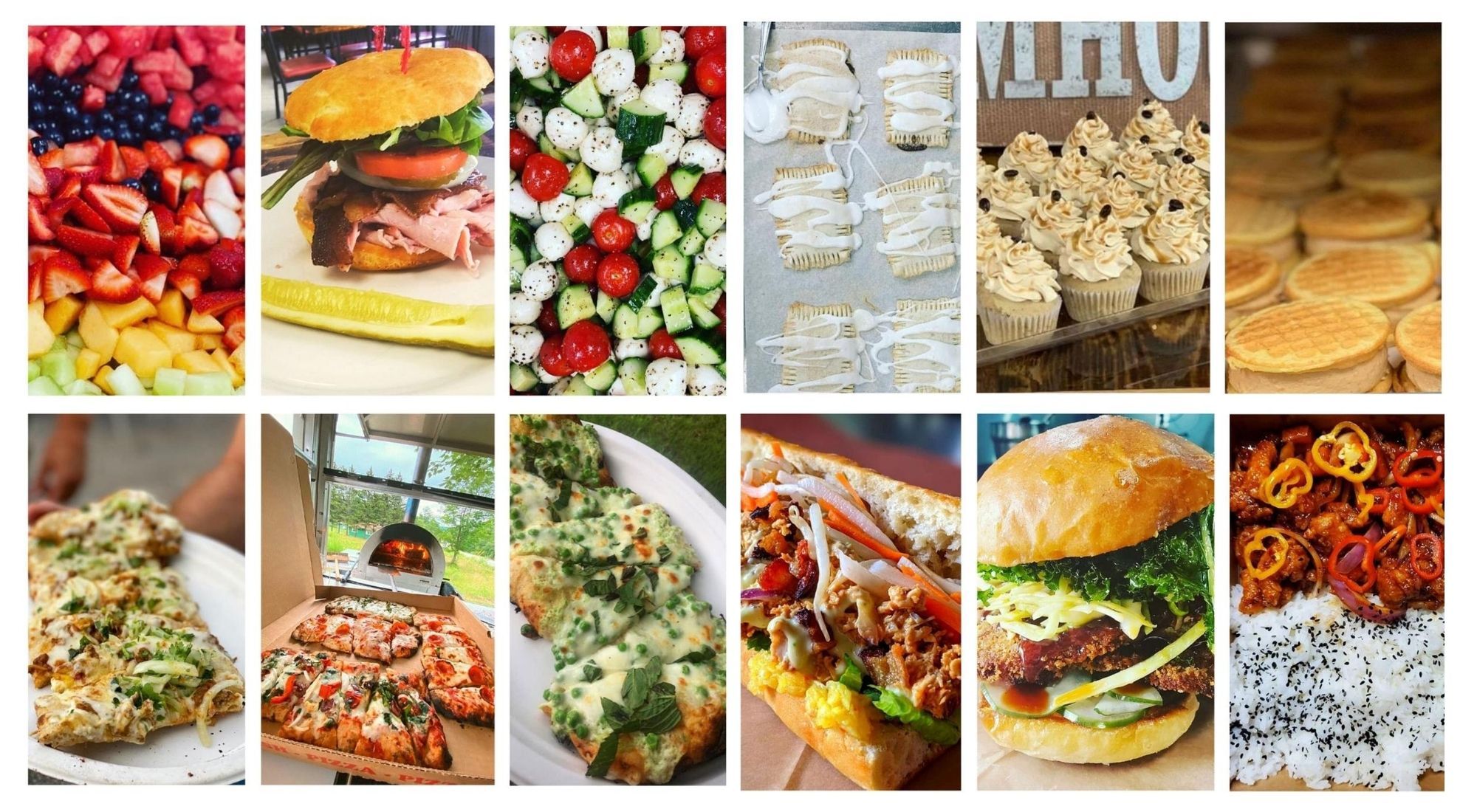 Now go get something to eat!
You can use this app (or website if you're on desktop) to locate food trucks in your area and find the best spots (not sponsored)
Food truck foodies we hear you and answer with the FoodTruX App. Bringing you instant...