Local Mortgage Update : Coronavirus Impact
Thank You Corey Scott Team ❤
I had a great conversation with Corey yesterday as it seems like more than half of my past clients are wanting to refinance right now. Corey was as helpful as ever and took the time to explain not only what is happening on a national level but also what he is seeing right here in Maine.
With title companies closing and delays at the registry- there is a lot of uncertainty across the country. The good news is that Maine isn't there yet and fortunately we have a local lender willing to take the time to share this information (I have bolded my takeaways).
A Message from Corey:
Hello from my at home apocalypse shelter that currently is being overrun by a sassy pair of 5 and 3 year olds, KidzBop, and a wife worried about her rapidly depleting caffeine supply,
The past several days have been crazy. This time it's not just my birthday that has decreased the amount of hairs on my head! The markets and uncertainty have had me stuck in my email responding to clients who are currently under contract or in process for a refinance, so, I apologize for the delay on providing guidance as to what we can expect for the mortgage industry.

On Sunday, the Federal reserve announced a rate cut to zero and here's what that means -
• Fed cutting rates is a short term overnight bank to bank lending rate which DOES NOT have a direct impact on mortgages
• This cut will lower rates on credit cards, home equity loans, auto loans and other consumer loans that are affected by the "prime" rate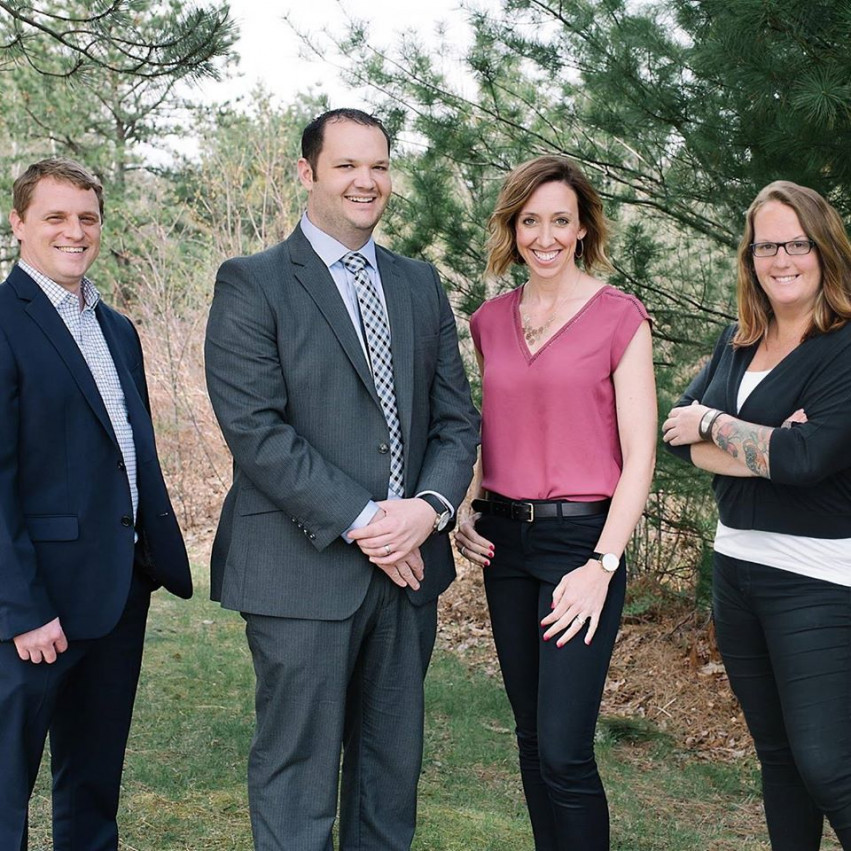 What does this mean for mortgage rates?
• We saw a little relief yesterday in rates from the highs of last week which was nice but:
• Mortgage rates are based on the MBS (mortgage backed securities) market - which is independent from the treasury bond as well as the stock markets but typically reacts within certain tolerances of those financial markets.
• What does directly pertain to mortgage rates is the Fed announcing another round of Quantitative Easing (QE) which is when the Fed infuses cash into the economy by purchasing assets, in this case Treasury and Mortgage Bonds. The degree to which QE is used to purchase Mortgage Bonds (MBS) will determine if and by how much rates come down.

A question often gets asked if I lock and rates go down, can I "un-lock?"
• Quick answer is when a lender locks a mortgage rate, they buy an MBS to guarantee that rate. It is similar to buying a stock. So until I can go back in time and sell all of my stocks two weeks ago before the market crashed, we can't unlock a locked in rate but we do have float down options and consider a rate renegotiation which happens on a case-by-case basis.
• The market is more volatile than I have seen since the financial crisis. Rates went up and down .50 to 1.00% last week which is unheard of! And day to day going forward could be just as volatile and unpredictable.
At HarborOne, loan officers who primarily work in other states have already come across obstacles like closed courts and the inability to record deeds, delayed appraisals (from the desire for social distancing), and complicated closing logistics. Much like our woes with a government shutdown a few times before, we could be faced with the inability to close on properties or loans. HarborOne has pledged to work with all of our clients to extend rates locks and whether the storm for folks wanting to continue with their purchases and refinance, for the foreseeable future. As with other industries, right now, a lot is still unknown and we are adjusting to changes as we go.

After this is all over (whenever that may be), as we recover, my personal opinion is rates will level out and stay low. If you or a client is interested in refinancing, what we are suggesting is to get your application and documentation in, so when it makes sense, we are ready to lock. If you have any questions or need us to discuss what we are currently facing, feel free to reach out. We are not in the office, but fully available via email, phone, and text.
Remember to breathe through tough moments, check on your loved ones, and keep the faith that we will get through to the other side of all of this!
Contact Corey Scott
Ready to start the application process? Corey's team can be reached here