Rare Find: The Mountain-Top Compound
188 Skyline Drive allows for all of these things. And more.
188 Skyline Drive is perched upon a mountain top outside of Andover, Maine where wildlife including moose, deer, and bear is abundant and streams and creeks gush with cold, clean water.
Sun exposure at the height of the land provides the ideal position for this solar-powered home.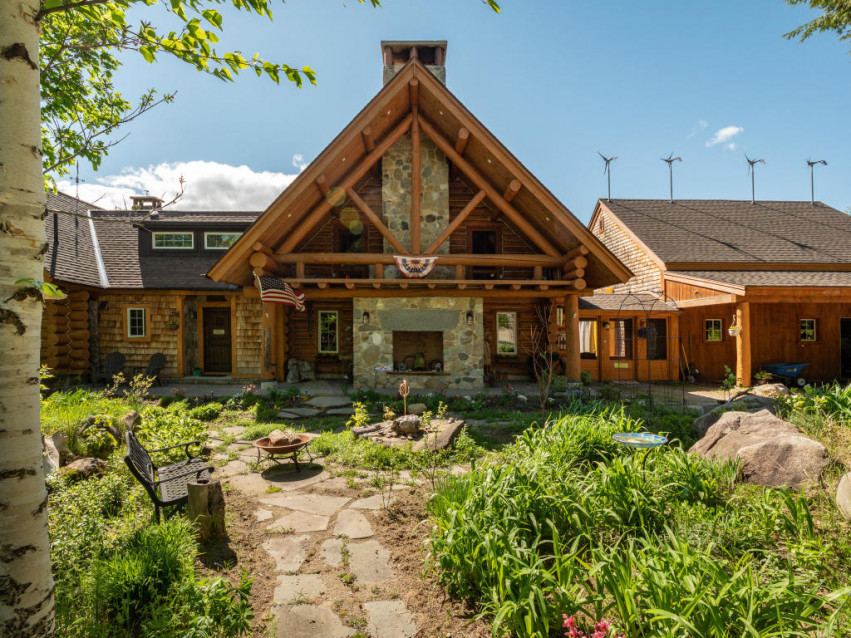 The comprehensive listing includes 79 acres of forested land that could be used for an abundance of recreational pursuits including hiking, hunting, snowshoeing and snowmobiling.
Future development and timber harvest are additional possibilities. Two bonus lots are already surveyed and each of these could be built on now or in future generations.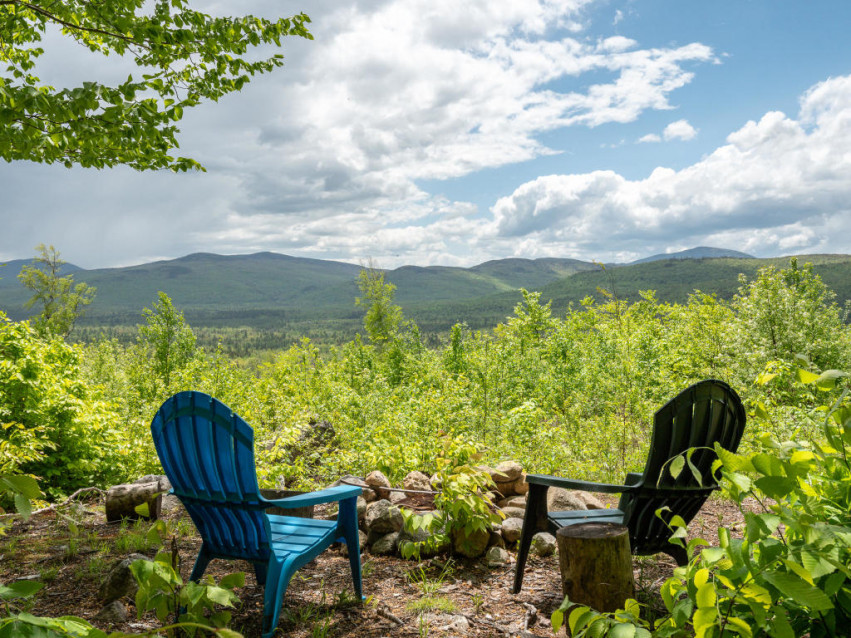 Pocketed comfortably in the wooded land, there is a main-house which is custom-built and features true log construction.
This house boasts the most magnificent great room you've ever seen! The lodge style arrangement provides the perfect place for family to gather, a wet bar and a hot tub enclave are ideal additions to the space.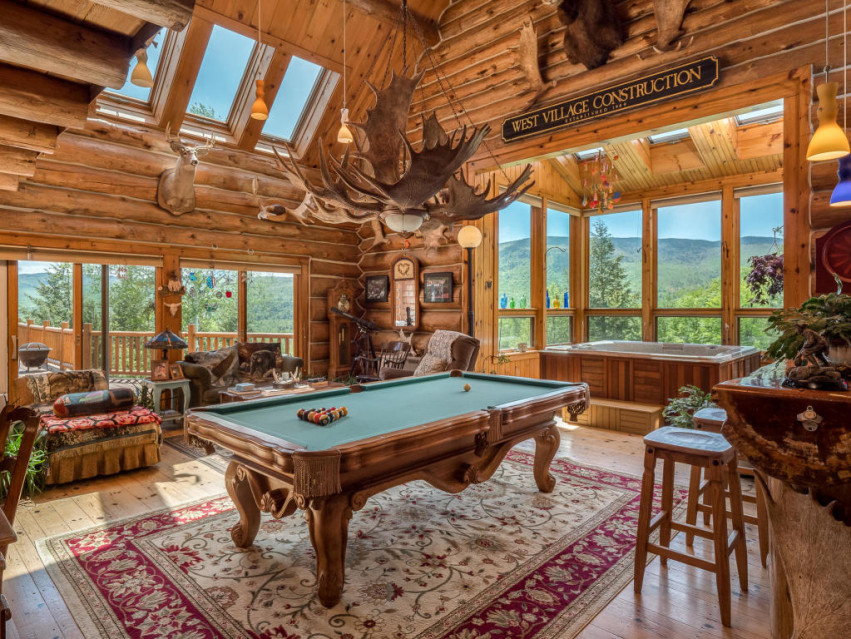 There are three bedrooms, including a sprawling master-suite with his and her closets and a loft balcony which opens to the main living level.
Custom details throughout the home make it impossible to compare this masterpiece to anything you've seen before.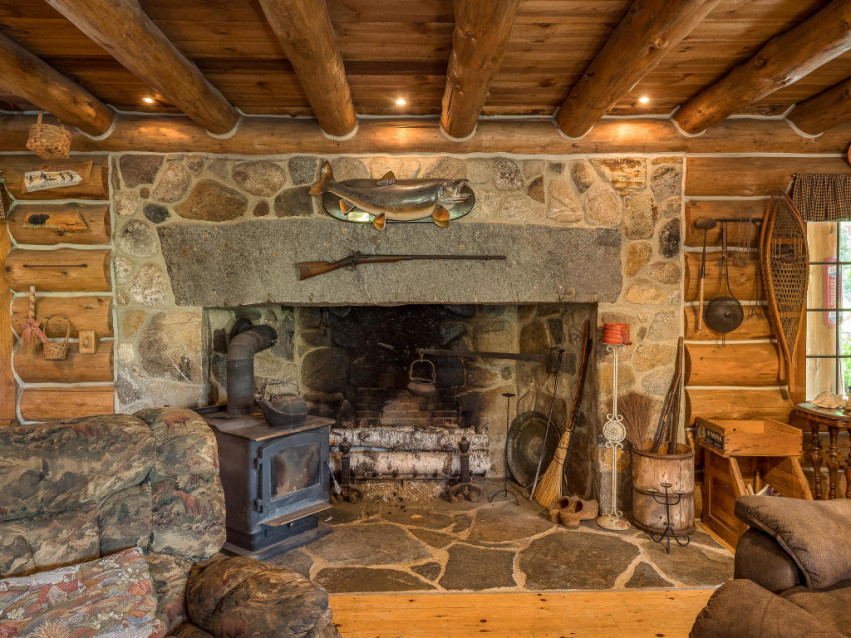 Also included are two remote cabins which can be rented to vacationers seeking a taste of the Western Maine wilderness. Each of these cabins are positioned to maximize views and sunsets across the Mahoosuc Mountains.
With a strong rental history and the coveted experience of a remote stay, it is easy to see why these cabins have guests that return year after year.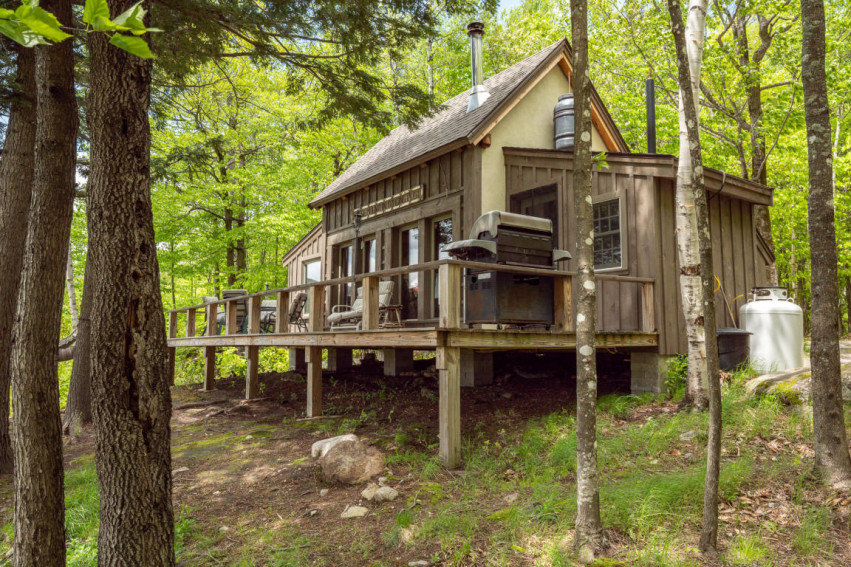 The final component of the listing is a home affectionately referred to as the Tiny House, located on Main Street in Andover. This charming, one-bedroom home is rented year round to snowmobilers, Appalachian Trail Hikers and guests from all walks of life.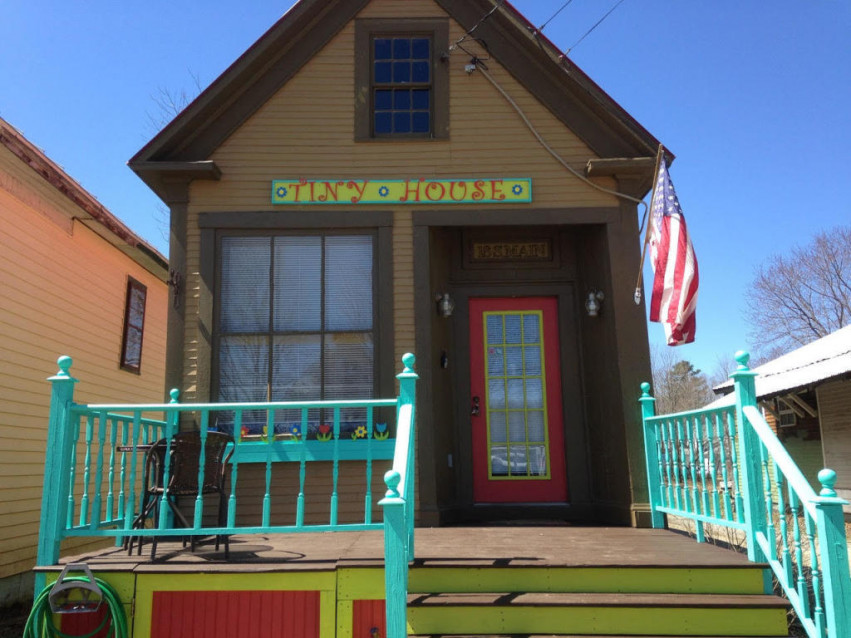 Hear from our happy buyers:
Cassie was amazing in getting us into our new home.
She listened to what we wanted and got the showings scheduled quickly. She was very proactive and kept on top of the mortgage company that would drag their feet in order to get us closed on our home when we needed it. She even stayed open during a snowstorm to keep the closing day for us. This was huge as I was on leave with the military and couldn't be back to close if the date got pushed.
Thank you Cassie.
She made the sale of our home seamless, not to mention she sold our house in less than a week!!!! Amazing broker and company to deal with. If you are still deciding on a Real Estate company/agent....stop looking and call her immediately!!
Cassie and Amber are the best!
We were buying a lake front property in Maine while living in Virginia. They handled everything for us and had nothing to worry about. Super easy to reach via Phone/Email or text and responded quickly. She guided us with putting in the best bid for the property so our offer was excepted. Even after the sale they are very helpful in getting contractors for us to get work done at that property. We gained a great friend in the area which is priceless! You will NOT be disappointed using Cassie and her team!