Top 5 Sunday River Area Hiking Trails
The Sunday River Area is a hot spot for outdoor recreation. Summer is amazing here -- Ideal temperatures, lakes and rivers all around, and mountains galore! Given that, this area boasts an inexhaustible list of worthwhile hiking trails. Many of these trails feature views of the Androscoggin River, Mahoosuc Mountains, Sunday River, and more. You'll want to come back in the fall and the winter months to see the foliage and to see what a winter wonderland it can become!
All of these trails are available on the AllTrails app (download on your phone before the trip!) with driving directions, reviews of the hikes, and any other information you'd need.
Without further ado, let's get into the trails:
1. Mt. Will Trail
Location: Bethel, ME

Distance: 2.9 mile loop

Elevation: 1,000 ft.
Mt. Will Trail is a 2.9 mile, moderately trafficked loop trail. It's dog-friendly and a moderately challenging trail, with cliffs providing a beautiful outlook of the Androscoggin River and the Bethel area. You can expect to encounter wildlife and for the hike to take about 2-2.5 hours.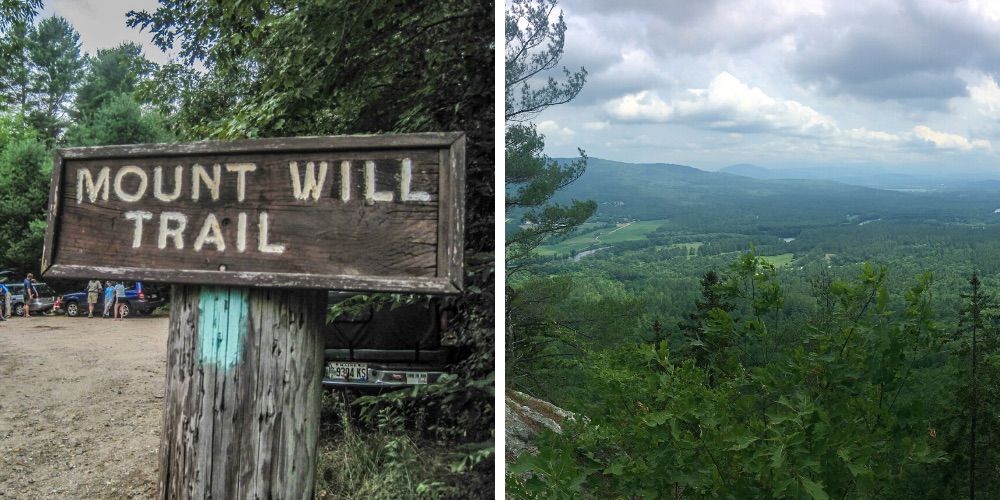 2. Rumford White Cap
Location: Rumford, ME

Distance: 5.3 miles, out & back

Elevation: 1,610 ft.
This one is a favorite among many locals. There are yellow and red/orange trails, yellow being the more difficult of the two. There is a parking lot with a porta-potty (woohoo!)
Expect to see a variety of features-- rivers and streams, bridges, and more. Many hikers recommend wearing waterproof footwear or sturdy boots. It takes some 2 hours, and some 4 hours to complete this trail. The best part is the 360 view at the top.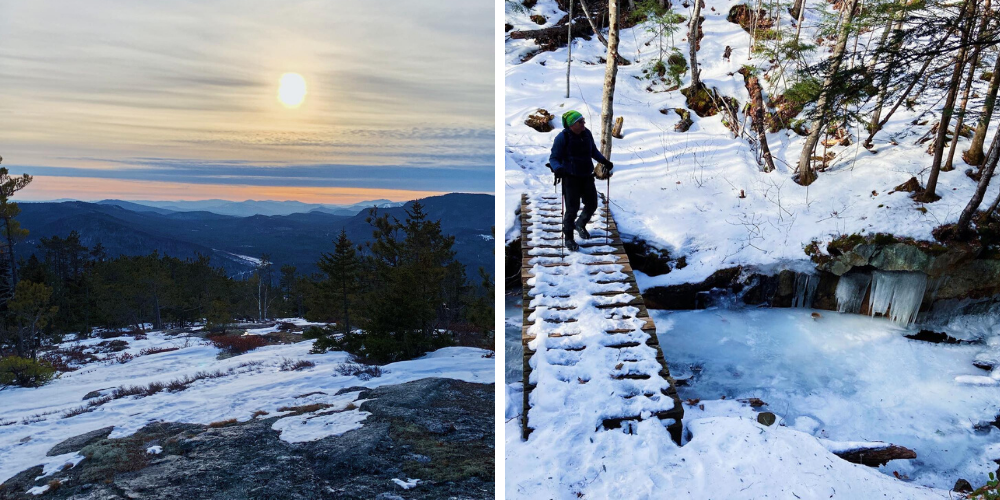 3. Table Rock - Grafton Notch
Location: Grafton Notch State Park - Newry, ME

Distance: 1.8 mile loop

Elevation: 869 ft.
Table Rock is a short but challenging hike, featuring boulders, rock stairs, and a cave. The parking lot is large but fills up quickly on nice days. Families love this hike. The summit has a clear, amazing view and you have the option to complete this trail clockwise or counterclockwise. The Blue trail is significantly easier than the Orange. (Note - the Blue trail changes to white halfway down on the way down)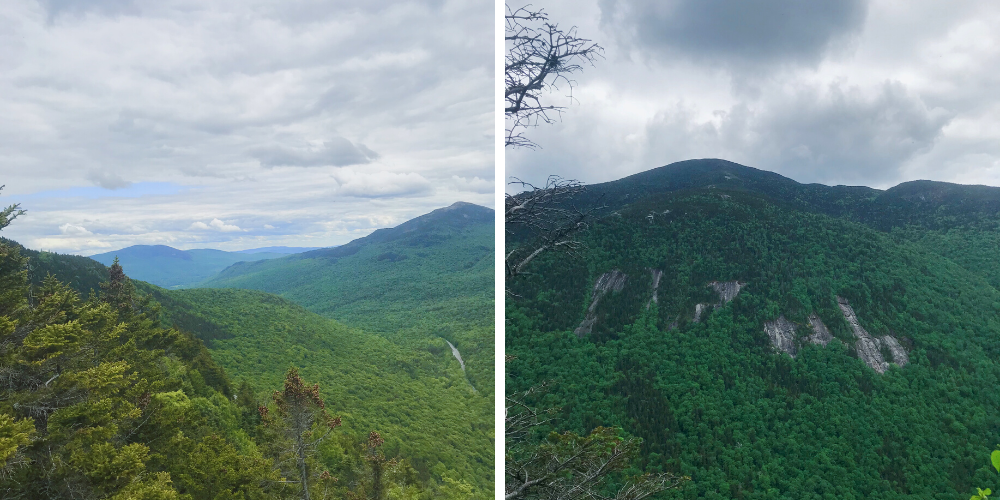 4. Puzzle Mountain Trail
Location: Newry, ME

Distance: 6.5 miles, out & back

Elevation: 2,339 ft.
I would describe this trail as a long and moderately difficult trail, offering beautiful views of Sunday River and Mt. Washington. Don't forget your microspikes, as there are reports of snow and ice toward the top even in the month of May-early June. The hike starts at a gradual incline but gets steep up at the top! Not to mention, Puzzle Mountain Bakery is nearby if you're looking for the perfect post-hike snack.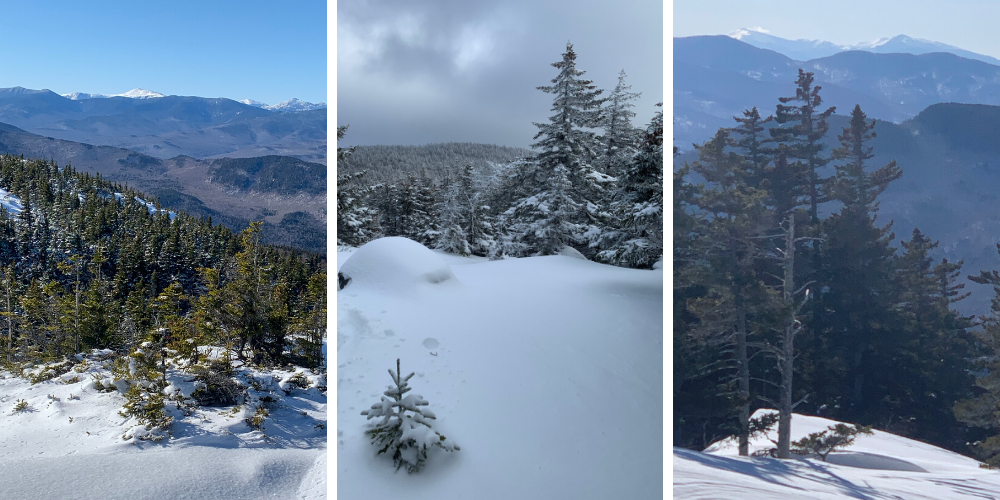 5. Howard Pond Overlook Loop
Location: Hanover, ME

Distance: 1.1 mile loop

Elevation: 387 ft.
This is wonderful for a short hike. The best part is the view of Howard Pond from the top. Many use this trail for nature trips and bird watching in addition to hiking. Parking is limited, but the trail is lightly trafficked so there's no need to worry. I highly recommend this trail if you're looking for a short afternoon hike, especially in the fall.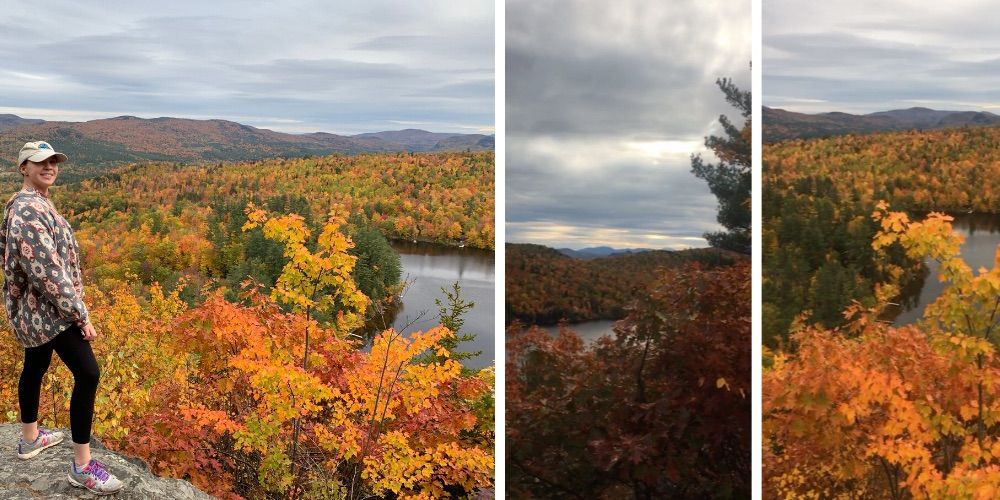 Well, you've reached the end! I hope you enjoyed reading. Let us know if you completed any of these hikes. Tag us on Instagram @mainerealestate or any of our other social media platforms. We'd love to see what you're up to in the Sunday River Area.
Take care!
- Isabella