The Young Family's House at Sunday River


16 Pond Road at Sunday River
$
This new listing in Snow Village will be active for sale with showings beginning on February 12th. With an asking price of $524,000 and a location less than a mile from the South Ridge Welcome Center, this is the deal of the year!
In addition to giving you advanced notice on the listing, we wanted to share the inside scoop: who the owners are and why they are leaving.
Here's their story.
Kenny, Kelli & Alice (2)
On their first date, Kenny and Kelli skied together and, needless to say, skiing has been a big part of their relationship (and lives) ever since.
When they were moving to Maine, the Youngs knew they wanted to be close to skiing, and what better mountain is there than Sunday River?
"When we were buying, we looked at SOOOO many properties.. everywhere from Mt. Abram to Paradise Road in Bethel Village, to Hanover, but nothing seemed right.
When this property finally became available we knew we would never have a chance to live this close to the mountain again."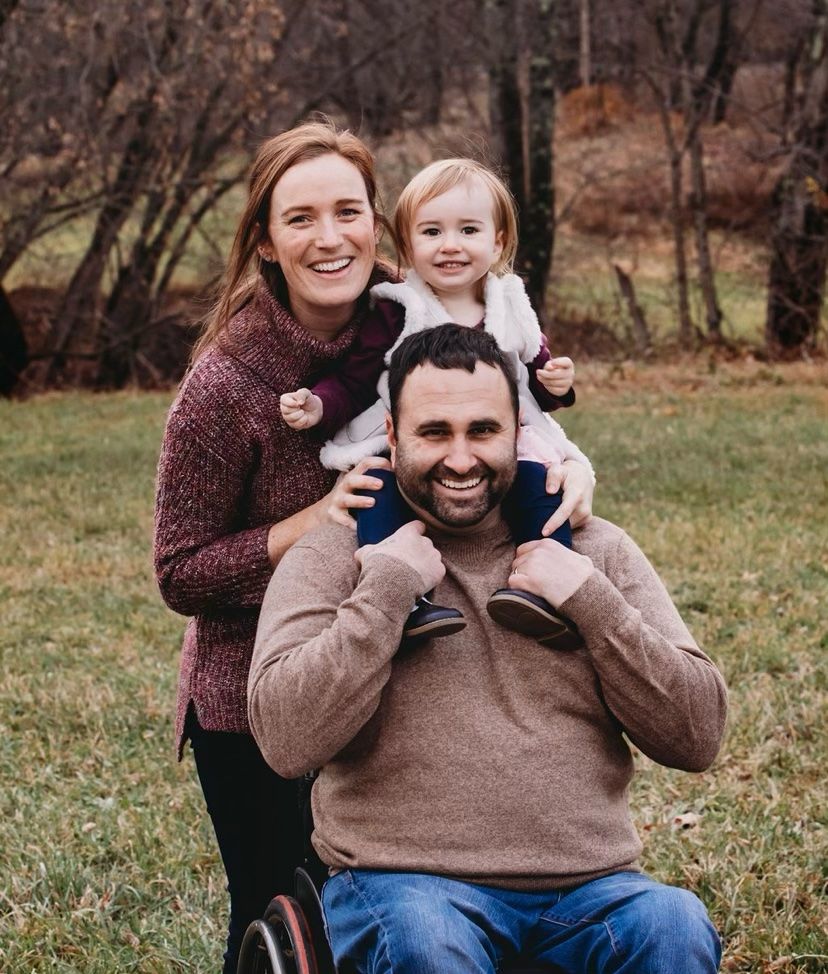 Why did
you
decide to sell?
"We are moving back to be closer to our business and family in Vermont. When it was just the two of us, it was easy to run back and forth all the time, but now that we have a little one it makes it a lot harder to be on the road so much.
There are so many things about this house and area that we will miss. We often ask ourselves if we are crazy to sell, but we know that it is the right move for us right now. The house is just the right size for us and the one-level living is great. The apartment has been an incredible income for us while we have lived here. I will miss being able to just open the door and walk outside to take our dog for a walk or go for a long bike ride and not run into any traffic. I will miss being able to gear up for skiing in my own home."
What have you loved about Snow Village?
"The best part about this property is the proximity to the mountain. We can literally be on snow in less than 5 minutes, but we are tucked away so that we aren't in the middle of the hustle and bustle of the mountain. Also, the people who live here are the best. We truly have such amazing neighbors. "
What's it like for Alice, your daughter, in Snow Village? Does she ski yet?
"Our 2-year-old daughter loves it here.
The road is so quiet that we take our dog for walks up and down it every day and I don't worry about cars. We had her on skis before she was one and this year she is catching on more and more. It is so nice to get her all geared up, in the car, and run up to the mountain for 45 mins and then be back home for lunch."
How easy has it been to have the renter downstairs? How has that income benefitted your bottom line?
"We have loved having our apartment downstairs. We have always had wonderful people as renters and have met some great people through renting it.
The apartment income pays for us to live in this house. It covers our taxes, electric, internet, heat, HOA, and septic fees. And being a stay-at-home mom, this has been a great way for me to have some income and a flexible schedule working from home."
What projects have you done to make this house your own since buying it?
"We love projects! We have done a lot to this house to make it more "homey." The biggest things we have done is knock out some walls between the kitchen/dining area and living room for an open concept floor plan. We also replaced the roof.
We also added a larger deck off the back so we could enjoy the summer nights grilling.
We added the fireplace insert because we both love wood heat. It's great for drying out clothes after skiing and getting it nice and cozy on those colder winter nights."
The Youngs' wishes for the next owner:
"We wish for the next owners to love this place as much as we have. This home has always been a refuge and a place of peace for us and we hope that carries on to whoever lives here next" ❤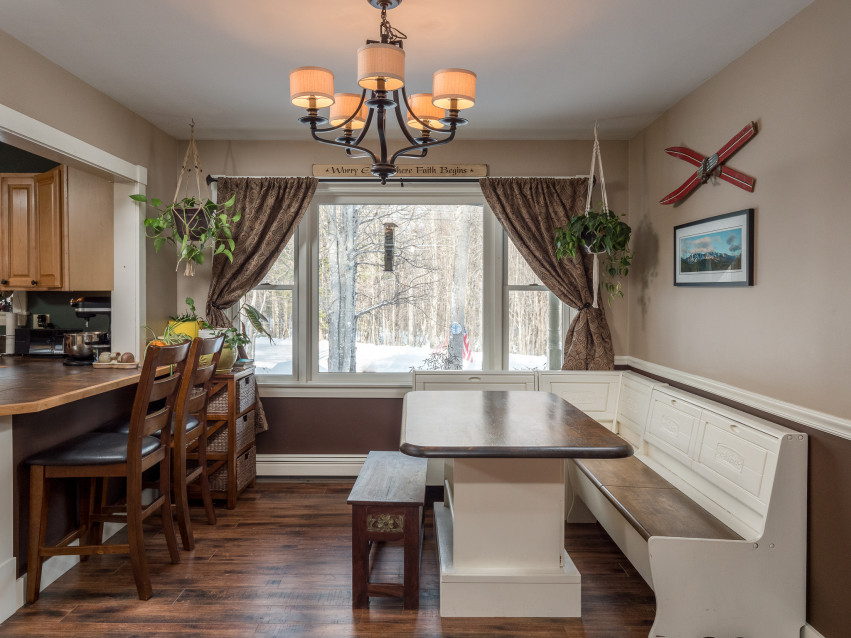 "We wish for the next owners to love this place as much as we have. This home has always been a refuge and a place of peace for us and we hope that carries on to whoever lives here next."
View the house for sale, live on MLS now.