Powder Ridge at Sunday River
About Powder Ridge
Powder Ridge is located within 3.5 miles of the Sunday River Welcome Center and is near The Artist's Bridge and the Letter S swimming hole (along the actual Sunday River).
With uninterrupted, panoramic views of Sunday River Ski Resort, it is easy to see why Powder Ridge is one of the area's most popular and desirable developments for vacation home owners.
Improvements that set this association apart are its trash receptacle service, private paved roads and magnificently constructed residences.
There is something for everyone in Powder Ridge; land is still available for those interested in new construction, single family residences are listed frequently, and there is even a condominium development.
For Powder Ridge Bylaws, Powder Ridge Restrictive Covenants and Powder Ridge Plot Plans, please email: [email protected]

Have Questions?
She quickly responded to, and answered all of my questions. Buying a house through Cassie was a very enjoyable experience. She paid close attention to my wants and needs during process and help my find the perfect home that suited me best. I couldn't be happier. I really feel like she went above and beyond to be helpful. I highly recommend her services.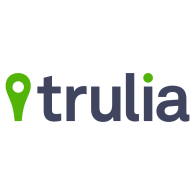 I agree to be contacted by Cassie Mason Real Estate via call, email, and text. To opt-out, you can reply 'STOP' at any time or click the unsubscribe link in the emails. Message and data rates may apply.
By clicking Submit, you agree to our Terms.
View Our TOS and Privacy Policy
Thank you for reaching out!
We'll get in touch with you soon.