Waterfront Homes and Land
Waterfront Listings
Waterfront listings in the greater Sunday River area are few and far between. The attraction of having a vacation home that can be used for year-round enjoyment is a strong one and buyers are often looking for properties on:
North Pond in Woodstock and Bethel
South Pond in Greenwood
Lake Christopher in Woodstock (Bryant Pond)
Songo Pond in Albany Township
Howard Pond in Hanover
Umbagog in Upton
Waterfront homes in these areas allow for deeded access on the area's pristine lakes and ponds while remaining within a half hour drive of Sunday River Ski Resort.
While Lake Christopher, South Pond, North Pond, Lake Umbagog, and Howard Pond all have public points of access, the access to Songo Pond is very limited except by being a member of the Bethel Inn and Country Club or by being an owner with frontage.
Another distinguishing factor when choosing a waterfront property is to consider whether or not the water frontage is privately owned or shared. South Pond has an association, South Pond Shores, which offers both private water frontage as well as shared access to Abbott's Anchorage. Here, there is a beach, recreation center, mooring dock and yard space for association members. Some of the homes along South Pond Shores are located well beyond the lake but still have access to the water by way of the shared frontage.
Further information regarding lake depth, fish population, and clarity can be found for all of these Sunday River area lakes by visiting: https://www.lakesofmaine.org/your-lake.html

Have Questions?
She quickly responded to, and answered all of my questions. Buying a house through Cassie was a very enjoyable experience. She paid close attention to my wants and needs during process and help my find the perfect home that suited me best. I couldn't be happier. I really feel like she went above and beyond to be helpful. I highly recommend her services.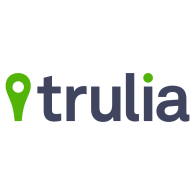 I agree to be contacted by Cassie Mason Real Estate via call, email, and text. To opt-out, you can reply 'STOP' at any time or click the unsubscribe link in the emails. Message and data rates may apply.
By clicking Submit, you agree to our Terms.
View Our TOS and Privacy Policy
Thank you for reaching out!
We'll get in touch with you soon.