Viking Village at Sunday River
About Viking Village
Viking Village is one of the most highly coveted subdivisions at Sunday River Ski Resort because of it's trail-side location. The subdivision is located along Barker Mountain Road and is across the street from Road Runner trail. Viking Village is tucked in between Barker Mountain and South Ridge Welcome Center.
Folks lucky enough to own a home in Viking Village tend to hold onto their investment as properties are infrequently available for sale here.
Viking Village is comprised of 47 house lots and the earliest homes date back to the 1970's. As real estate surrounding trail access became less and less available for development, values at Viking Village began to rise. Many homeowners have chosen to remodel their houses in Viking Village and the subdivision now boasts some of the area's largest and most desirable properties.

Have Questions?
She quickly responded to, and answered all of my questions. Buying a house through Cassie was a very enjoyable experience. She paid close attention to my wants and needs during process and help my find the perfect home that suited me best. I couldn't be happier. I really feel like she went above and beyond to be helpful. I highly recommend her services.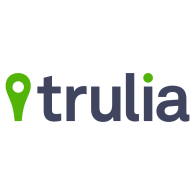 I agree to be contacted by Cassie Mason Real Estate via call, email, and text. To opt-out, you can reply 'STOP' at any time or click the unsubscribe link in the emails. Message and data rates may apply.
By clicking Submit, you agree to our Terms.
View Our TOS and Privacy Policy
Thank you for reaching out!
We'll get in touch with you soon.