Snow Village at Sunday River
About Snow
Village
Ever wonder what is beyond the parking lots at South Ridge Welcome Center? Snow Village is the neighborhood located past the Ski Dorms and before you reach the South Ridge Condominiums.
This neighborhood is conveniently located near restaurants, events and trail access. Snow Village is one of the original developments at Sunday River and has a variety of building styles. There are usually a few homes within Snow Village that are available for sale.
Timberline and Mills Hill Road are both paved but Pond Road is not. Snow Village has above ground utilities and some of the homes are tied into a quasi-public septic system. The lots here are large and most have tall hardwoods for privacy and aesthetic appeal.
For Snow Village Bylaws and Restrictive Covenants, please email [email protected]

Have Questions?
She quickly responded to, and answered all of my questions. Buying a house through Cassie was a very enjoyable experience. She paid close attention to my wants and needs during process and help my find the perfect home that suited me best. I couldn't be happier. I really feel like she went above and beyond to be helpful. I highly recommend her services.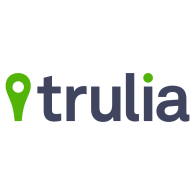 I agree to be contacted by Cassie Mason Real Estate via call, email, and text. To opt-out, you can reply 'STOP' at any time or click the unsubscribe link in the emails. Message and data rates may apply.
By clicking Submit, you agree to our Terms.
View Our TOS and Privacy Policy
Thank you for reaching out!
We'll get in touch with you soon.