Taylor Smith & Mountain Valley Road in Bethel, ME
Perched on the outskirts of town...
Taylor Smith Road is located south of Bethel Village along Route 26. The road is locally referred to as "contractors hill" as a few local builders have made the development their personal home.
Taylor Smith Road leads away from Route 26 and climbs in elevation to offer some of the most rivaled views of the Presidential Range in all of the Bethel Area. Most of the homes and pre-approved lots allow for 180-degree views across Chadbourne Tree Farms, Blake Hill, Bethel Village and the White Mountains.
Housing styles on Taylor Smith and Mountain Valley Road vary; those located off of Taylor Smith in the Quail Run Subdivision and along Skyway Drive are chalet style and some along Mountain Valley are more contemporary in construction.
This area is a great choice for those who prefer to be close to Bethel Village while still capitalizing on astounding views. Comparably low association dues and well maintained, paved-roads make the Taylor Smith & Mountain Valley area a good choice for primary residents as well as second home owners.
For information about the associations within Taylor Smith and Mountain Valley Road, please email: [email protected]

Have Questions?
She quickly responded to, and answered all of my questions. Buying a house through Cassie was a very enjoyable experience. She paid close attention to my wants and needs during process and help my find the perfect home that suited me best. I couldn't be happier. I really feel like she went above and beyond to be helpful. I highly recommend her services.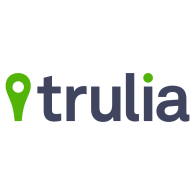 I agree to be contacted by Cassie Mason Real Estate via call, email, and text. To opt-out, you can reply 'STOP' at any time or click the unsubscribe link in the emails. Message and data rates may apply.
By clicking Submit, you agree to our Terms.
View Our TOS and Privacy Policy
Thank you for reaching out!
We'll get in touch with you soon.