The Peaks at Sunday River
The Peaks, Newry, Maine
This is one of Sunday River area's most impressive developments, not only because of the glorious homes that speckle the mountainside but because of the engineering feat that made this vertical dream a reality.
The Peaks original plan was recorded in 2005 and initially allowed for 57 residential lots. The popularity and success of the development has encouraged multiple revisions and the development is now comprised of 66 residential lots (not including those recorded at The Peaks Village).
The Peaks plan includes Vista Road, Fisher Road (which leads into Peaks Village), Headwall Drive, Panorama Drive, Appalachian Drive, Mount Will Drive and Pinnacle Drive. The subdivision is accessed by taking Vista Road off of Sunday River Road and crossing a bridge over the Sunday River just past Mountain Vista Condominiums.
Aspects about this association that are unique to the Peaks include the impressive elevation (it is true to its name) and it's astounding views of the trails at Sunday River. What is equally impressive is the way that the homes of The Peaks prominently project from the mountainside and are easily identified when skiing at the resort or leaving along the Sunday River Road.
For The Peaks Bylaws, The Peaks Restrictive Covenants or The Peaks Plot Plan, please email: [email protected]

Have Questions?
She quickly responded to, and answered all of my questions. Buying a house through Cassie was a very enjoyable experience. She paid close attention to my wants and needs during process and help my find the perfect home that suited me best. I couldn't be happier. I really feel like she went above and beyond to be helpful. I highly recommend her services.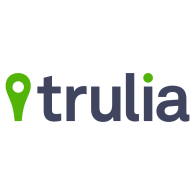 I agree to be contacted by Cassie Mason Real Estate via call, email, and text. To opt-out, you can reply 'STOP' at any time or click the unsubscribe link in the emails. Message and data rates may apply.
By clicking Submit, you agree to our Terms.
View Our TOS and Privacy Policy
Thank you for reaching out!
We'll get in touch with you soon.